Louise Ellis is a leading  BASES Accredited Sports and Exercise Scientist  (psychology) and provides one-to-one and live online sports psychology consultancy to athletes and performance artists. Louise provides live online sports psychology & performance consultancy to professional & amateur athletes and coaches from Avon, she also provides one-to-one consultancy in person in the Avon area. Louise is an experienced consultant, her clients include professional footballers, professional boxers & golfers, show jumpers and athletes performing at World Championship level in a range of sports.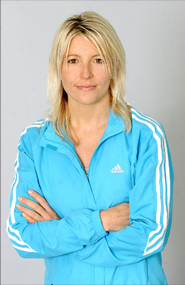 Louise offers a number of consultancy options – to book a live online appointment with Louise Ellis in the privacy of your own home or training camp please visit the book an online session page which fully outlines costs, discounted packaged options and  how to register a personal account and book a time slot. To book a face-to-face appointment with Louise in person please contact Louise on louise@louiseellis.com for availability in the Avon area.
Louise has worked in a range of sports (see testimonials) and adapts her consultancy based on 13 years' of applied experience, latest research and athlete / performer feedback. She applies a range of unique approaches and performance strategies to empower the performer and support them with the demands of producing a consistent, high level of performance.
Further information about the sports psychology Louise provides across all sports and performance areas is featured on the Sports Psychology & Performance at Athlete's Mind page. There are also sport dedicated pages for golf psychology, football psychology and boxing psychology throughout the site.
If you require any further advice Louise welcomes any questions and feedback you may have and can be contacted on louise@louiseellis.com.
Click here to book your live online sports psychology & performance session with Louise Ellis now, to book a face-to-face session in person visit the contact page.
As Featured in:
The Times | The Independent | The Guardian | USA Today Online | The Mail | Scotland Herald | London Evening Standard |