Professional Background & Qualifications
Current: Senior Lecturer in Sport Psychology at a at UK University
Previous: Programme Director of Sports Psychology & Senior Lecturer at Leeds Trinity University  (full time 2000 – 2010).
BASES Accredited Sport & Exercise Scientist  (Psychology)
Chartered Scientist (CSci)
American Psychological Association Approved – STENS:  Biofeedback & Neurofeedback Training / certificate
Post Graduate Degree in Learning & Teaching in Higher Education (PGCLTHE) – Awarded by the University of Leeds 2000
MSc. Masters degree in Sport & Exercise Science (sports psychology) – University of Wales Institute Cardiff (UWIC) 1997 / 98.
BA (hons) in Sport & Human Movement – University of  Wales Institute Cardiff (UWIC) 1996.
Lecturer  in sport psychology at the University College Worcester  (full time 1998 – 2000).
Reiki level 1 and 2 practitioner.
Various CPD with the Brtisish Psychological Society (BPS); British Association of Sport and Exercise Sciences (BASES) and the American Psychological Association (APA)
Sporting background
Louise's interest in sport science and sport psychology evolved whilst  performing sports at a high level from a young age.  Louise was in the Great Britain Olympic hockey development squad in 1997 and went to the Commonwealth Games (1998) in Kuala Lumpur representing Wales. She represented Wales at Senior, u21, u18 and u16 level and still holds the record for being the youngest goalkeeper to be capped by the full Wales side at the age of 17. On her debut Louise saved a penalty stroke just before behalf time and Wales went on to beat Scotland 2 -0 in the Four Nations Championships. Louise also played club hockey in both Wales and the English premier league.  Louise represented Wales for almost a decade before deciding to specialise in sports psychology to support other athletes and performance artists.

BASES Accredited Sports  and Exercise Scientist (Psychology Support)
In addition to her sports science and educational background Louise is a qualified with the British Association of Sport & Exercise Sciences (Psychology Support). BASES is the professional body that accredits sports scientists in the UK and works closely with  the American Association of Applied Sports Psychology (AASP) to ensure parity between both accreditation systems. Accredited Psychology support individuals have to be re-accredited every five years providing client references and portfolio. Louise started the Accreditation process back in 1998 and has undertaken three periods of successful re-accreditation, Louise is Accredited until 2018 when she will undertake another five year process. BASES Accreditation is recognised by bodies such as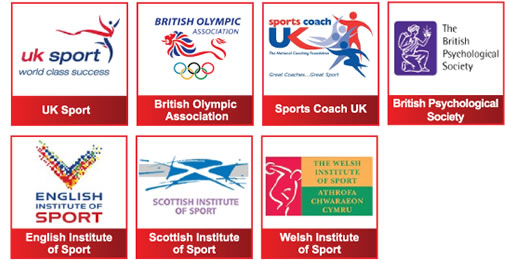 Coaching
Louise is NVQ qualified Goalkeeping coach and has coached in the UK and at private hockey camps in Pennsylvania, Massachusetts,  USA.  Louise solely focuses on sport psychology and performance consultancy now but is able to draw upon this holistic experience to introduce performers and coaches to sports psychology for their preparation, performance and recovery.