Charity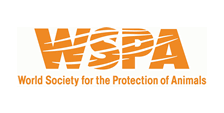 Produced with permission from the WSPA:
Over a billion people directly rely on animals around the world for their livelihoods and more than half the world's population are thought to be dependent on horses for their livelihood. Working horses, donkeys and mules are invaluable for cultivating land and transporting goods and people.
But despite their loyal service, in many countries working horses are suffering. Horse owners in many parts of the world do not have the knowledge, skills or income to put the welfare of their Animals first. Working horses often receive little or no veterinary care.
They are often:-
Kept in poor conditions with a lack of nutritional food.
Poorly shod, resulting in lameness.
Overloaded, or forced to pull unroadworthy carts.
Infested with parasites.
Worked for long hours in high temperatures, without rest or water.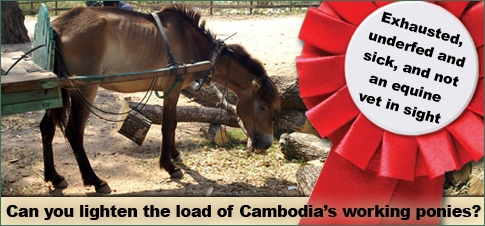 A worldwide response
WSPA works to provide owners with the equipment and training they need to care for their horses.
Working with member societies in Asia, Africa, the Middle East and Latin America the WSPA:
Provide horse welfare education for owners.
Increase access to veterinary services, hoof care, water and shade.
Encourage governments to adopt protective legislation for working horses.
Run mobile clinics that can provide veterinary care where it is needed.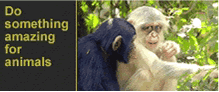 People rely on animals' companionship as well, and in many cases animals are considered part of the family.
For a global problem you need a global solution. Agreement on the importance of an issue affects people's attitudes, and people's attitudes affect their actions. A Universal Declaration on Animal Welfare would have a real, long-term impact on the welfare of billions of animals worldwide.
Please take the time to sign the petition