Improve your golf confidence
Louise Ellis is a leading BASES Accredited Sport & Exercise Scientist CSci (Psychology Support) who provides face-to-face and live online sports psychology consultancy to athletes and performance artists across the World of sport & performance.  Louise works with professional and amateur golfers face to face and across the World of golf via skype video / voice or instant chat.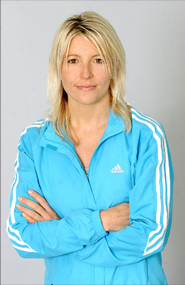 Louise works with professional and amateur athletes in all sports including Olympic Athletes, Paralympians, British Champions, athletes performing at World Championship level, professional footballers who have represented England at full international level and performance artists such as dancers wanting to improve their confidence.
Louise is an experienced performance consultant, she is a former senior lecturer & programme director of sport psychology and has 15 years' experience working at two UK Universities, she also has over fourteen years' experience working with professional and amateur athletes.
Louise is one of few BASES accredited sport and exercise scientists who specialises in APA approved Biofeedback and Neurofeedback training which enables her to monitor an athlete's muscular tension, stress levels, brain states, respiration & heart rate in response to mental changes. Louise is then able to show the athlete tangible evidence and apply a range of unique approaches and performance strategies to empower the performer and support them with the demands of producing a consistent, high level of performance. Louise not only supports the athlete from a 'scientific' and 'evidence' based approach with Biofeedback and Neurofeedback but also supports the athlete's well-being from a mind, body and spirit perspective us proven alternative methods.
A former international hockey player, Louise understands the range of emotions that can occur in the high pressure competition arena and works effectively with athletes, coaches and performance artists through her holistic approaches.
Louise offers a number of consultancy options – to book a live online (skype video / voice or instant chat) appointment with Louise Ellis in the privacy of your own home or training camp please visit the book an online session page which fully outlines costs, discounted packaged options and how to register a personal account and book a time slot. To book a face-to-face appointment with Louise in person please contact Louise on louise@louiseellis.com for availability in peson.
Click here to book your live online (skype video and voice or instant chat) performance psychology session with Louise Ellis now, to book a face-to-face session in person visit the contact page.
Louise has worked in professional and amateur golf, professional football, Professional and amaetur tennis, boxing, MMA, Kick boxing, Track and field athletes, runners, Equestrian, Eventing, show jumping, Cross Country, Dressage, Snooker, Badminton, Aerobatic and commercial pilots, dancers, singers, Bridge, Lawn Bowls / Bowling, Rugby League, Rugby Union, Cyclists, Basketball, Darts, Lacrosse, Figure Skating, Ice Dancing. Please note these are examples of sports Louise has worked in.
Louise is a regular columnist for various international sports magazines and has been featured in the following: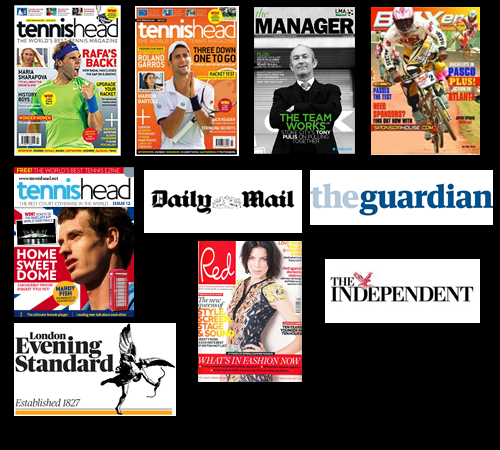 Further information on Louise's consultancy services and her role as a sports psychologist and performance consultant are featured throughout site. To book a confidential one-to-one appointment with Louise Ellis in person please contact Louise for further information. Alternatively, to book a secure live online sport psychology & performance consultancy session with Louise please click the book an online session page.
If you require any further advice Louise welcomes any questions you may have and can be contacted on louise@louiseellis.com