Health and Well Being at Work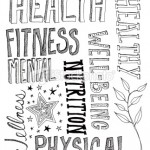 Louise Ellis MSc., BA (hons.) PGCLTHE supports the mental and physical well being of individuals in the work place drawing upon 15 years' of experience working as a BASES Accredited Sport & Exercise Scientist CSci ( Psychology Support) to professional athletes and also specialising in biofeedback and neurofeedback. Using proven strategies, techniques and biofeedback and neurofeedback training Louise has worked with leading organisations, British Airways, Conocophillips, IMG, the Charities Aid Foundation.
Over the last 40 years, major changes have taken place in the workplace. The growth in the use of information technology at work, the international globalisation of many industries, organisational restructuring, changes in work contracts and work-time scheduling have radically transformed the nature of work in many organisations. It is no surprise that stress in the workplace is on the rise, resulting in higher rates of absenteeism, reduced productivity, and increased health compensation claims. Consequently, many industries and workplaces are investing in the mental and physical well being of their employees.
Benefits of Meditation as one example:
Research published in the the journal of Psychological Science identified brain functions that were actually enhanced by meditating. The study showed that intensive meditation can help people focus their attention and sustain it — even during monotonous tasks. The use of neurofeedback training is great for showing individual their brain states and how they can quickly get to meditated states.
Workshops and Day Training for Businesses / Individuals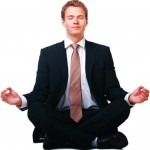 Louise's work ranges from teaching individuals how to reduce muscular tension and stress levels, improve brain or meditative states, lower respiration & heart rates and provide regular tangible evidence to the individual during self regulation sessions. It is widely regarded that when a person experiences a change in their mental or emotional state, whether conscious or unconscious, there is a change in the physiological state. The same applies when a person experiences a physiological change – there is a simultaneous change in mental and emotional state.
Individual one-to-one sessions can be booked for directors or individuals in your workplace or a workshop style approach can be adopted where Louise showcases the benefits of Biofeedback and Neurofeedback with selected individuals and a generic teaching approach is applied for improved physical and mental wellbeing and awareness.
To arrange your session contact louise@louiseellis.com or view the contact page for further details.