Testimonials
Louise Ellis fully complies with the Data Protection Act and does not share, disclose or discuss personal information about clients or client groups unless it becomes a legal requirement to do so. Here is a selection of feedback to help other athletes and organisations make a decision.
Gary Ablett, Professional Football Manager
Liverpool Football Club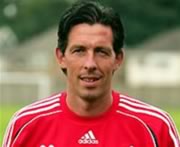 "All players when asked individually felt they needed some kind of sport psychology support, whether it be coping strategies or mental visualisation / preparation. All of Louise's work was of benefit to our young players."
Richard Evans, Head of Sports Science
Wigan Athletic Football Club FA Cup Winners 2013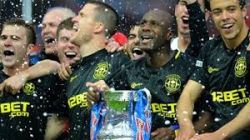 "Thanks for all your help in making us achieve our dreams! (R Evans, Head of Sports Science)."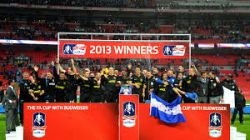 "Louise you scored top marks all round on the feedback forms. They said the content related to practical scenarios they encounter in their roles at the club and all the subject matter was very relevant. Well done and thanks Louise. (Executive Director, Bridgewater Hospital)."
Professional Combat Fighter
Professional Fighter, Manchester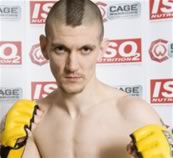 "I found all the techniques you showed me of great use. 12th December, 2007)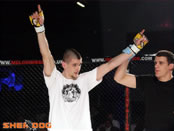 "I found I was extremely calm and composed during the fight and found all the techniques useful, I used the ______________ during my warm up which I found help me concentrate on my skills as a fighter. I also found the _____________ technique extremely useful in helping me stay focused (After winning 1.31 into first round, 21st April, 2008
Professional Golfer
Winner on the E Golf Professional Tour, USA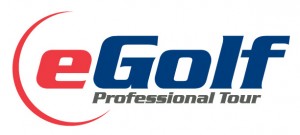 "Thanks for all of your help, I really can't thank you enough, I think all the work you do is amazing and I have learnt so much, thank you."
Professional Golfer, winning within a month of working with Louise.

Show Jumper
R Lawson, Show jumper, Leeds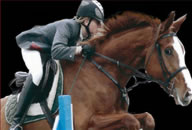 9th July, 2007: " I've been doing all the things you suggested and the results are amazing. I did exactly what you said (even when it felt weird!)….Better concentration, more accurate, also able to stop negative thoughts. Our results in the ring have been great. We've been to 3 shows with Sid, jumped clear at first show in a 1.05 class, had a long wait before the class so it was good to see that what you suggested worked. Next show got third place in the 1.10 class, rode lovely…and then jumped the 1.20 class. This is the first time I've jumped this class and we did really well, no nerves and rode really well. It's really good to be able to work on the technical things without the mental state affecting the outcome.
November, 2007:"Janet (trainer) is noticing a real difference in my mental attitude".
Elite Gymnast
Elite Gymanst – Parent testimonial
"R has come on in leaps and bounds to the extent that she has regained the moves she had lost and is now regaining the difficult moves on the beam that she had lost some time ago. So we would just like to say thank you once again, R has really benefited from your input and falls back to the techniques she has gained whenever she feels things are not going quite right. Christine Still (BBC gymnastics commentator and UK coach) and the other coaches have commented on how well she has progressed recently and have put it down to your input, and as a result has suggested that another gymnast in the club may also benefit from a similar input"
S. Parker, Elite Equestrian athlete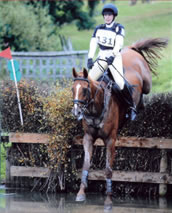 After working with Louise I am now thinking more positively towards competition and training.. and has enabled me to control my negative thoughts. These positive actions transfer to my horse which gives him confidence about his work, my horse is a lot more submissive and his attitude is to work is more focused.
Amateur Golfer
Dr J Shaw. Yorkshire.
I am just emailing you to thank you once a again for helping me with my golf…especially with my putting. This year has been very successful for me, my handicap has reduced from 7 to 5. I have also won a few competitions in the process. Your techniques have been very successful…I find that I am so more confident and relaxed when playing. Thank you. (December, 2008)
Amateur Golfer
GB, Kent
"Thank you for your time and help. I played in our Monthly Medal today and won by shooting a nine under. Your session has helped as I had a clear head and thought my way round. I look forward to getting better and continuing the enjoyment."
Amateur Golfer
MP, Manchester
"Many thanks for your time last week. I played Sunday and had a very relaxing game and shot a 12 over par 82 which is probably my best round for 5 years!! – so thank you again. Even just chatting about things with you made a difference to how to approach things."
International Futebol De Salao Football Academy
A Martin, Leeds

We have always found Louise's work to be very enjoyable and worthwhile and we hope to be able to include the area of psychology at more of our sessions…we would have no hesitation recommending Louise to any sports club or organisation and feel confident that she would a valuable addition to any such group." "Louise's work with our young players has been particularly interesting to see and it has given many of our coaches a renewed insights into the benefits that this field can bring to performance levels."
Equestrian athlete, Leeds
July 2009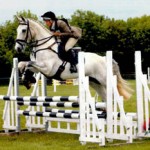 Louise worked with me to build up a set of techniques to re-structure my thought processes, giving me a positive attitude to what I do (not just my riding, but actually in all areas of my life!) I use these techniques every day, whether I'm training, competing or not riding at all. I have a whole new attitude to my sport but also to my work and other relationships and activities. I now understand how my whole way of thinking was affecting my training and competing and was hindering my performance.
Greater Sport Coach Conference, Manchester
K Pemberton & Coach Comment – Manchester


Thank you for your workshop.. The feedback from your delegates on your workshop is excellent, you had lot's of 5s which was ranked as excellent, asked if they enjoyed the workshop, one coach comment; "Extremely helpful and interesting and can be applied to own coaching."
Feedback from coaches in Athletics, Football, Swimming, Gymnastics, Rugby.
Amateur Swimming Association
Lancashire County Water Polo & Swimming Association Swim Camp. 2004


I just wanted to thank you for your psychology workshop, the session was very helpful and got our coaches and swimmers thinking! Thank you.
West Midlands & England Development Table Tennis
Father of U14 West Midlands and England Development Table Tennis player. 1999
Thanks for your help, you identified my son's performance concerns and got straight to his performance issues. Thank you.
Semi Professional Tennis Player.
AG
Had some really good resuls last week and won 2 matches from when I was heavily down in one set so the ___________ worked and I kept my focus well. Cheers for your help once again.
Amateur Swimming Association
July 2009
The sport psychology course was "brilliant" I learnt a lot, the course was "very interesting" and I will be able to use what I have learned. "Excellent delivery" of information, very relevant.
Great content… it opened my mind..and I  will be able to put into practice. Thanks.